Fin dalla propria fondazione nel 2000, il Quartetto di Cremona si è affermato come una delle realtà cameristiche più interessanti a livello internazionale ed è regolarmente invitato ad esibirsi nei principali festival e rassegne musicali in Europa, America, Asia. Nel 2020 il Quartetto di Cremona ha festeggiato i suoi primi vent'anni di carriera, traguardo di grande rilevanza per il quale sono stati ideati molteplici progetti artistici e discografici, sviluppati nel corso di stagioni consecutive. Tra gli altri, un tour dedicato a L'Arte della Fuga di Bach, nuovi CD, brani composti espressamente per l'ensemble. Tra gli appuntamenti più rilevanti della stagione 21/22, concerti a Milano, Roma, Madrid, Linz, Kuhmo e il debutto al Lincoln Centre di New York, a cui seguirà nell'ottobre 2023 quello alla Carnegie Hall. Nella stagione 22/23 terrà concerti anche in Olanda, Austria, India e Scandinavia, oltre che per le maggiori società concertistiche italiane.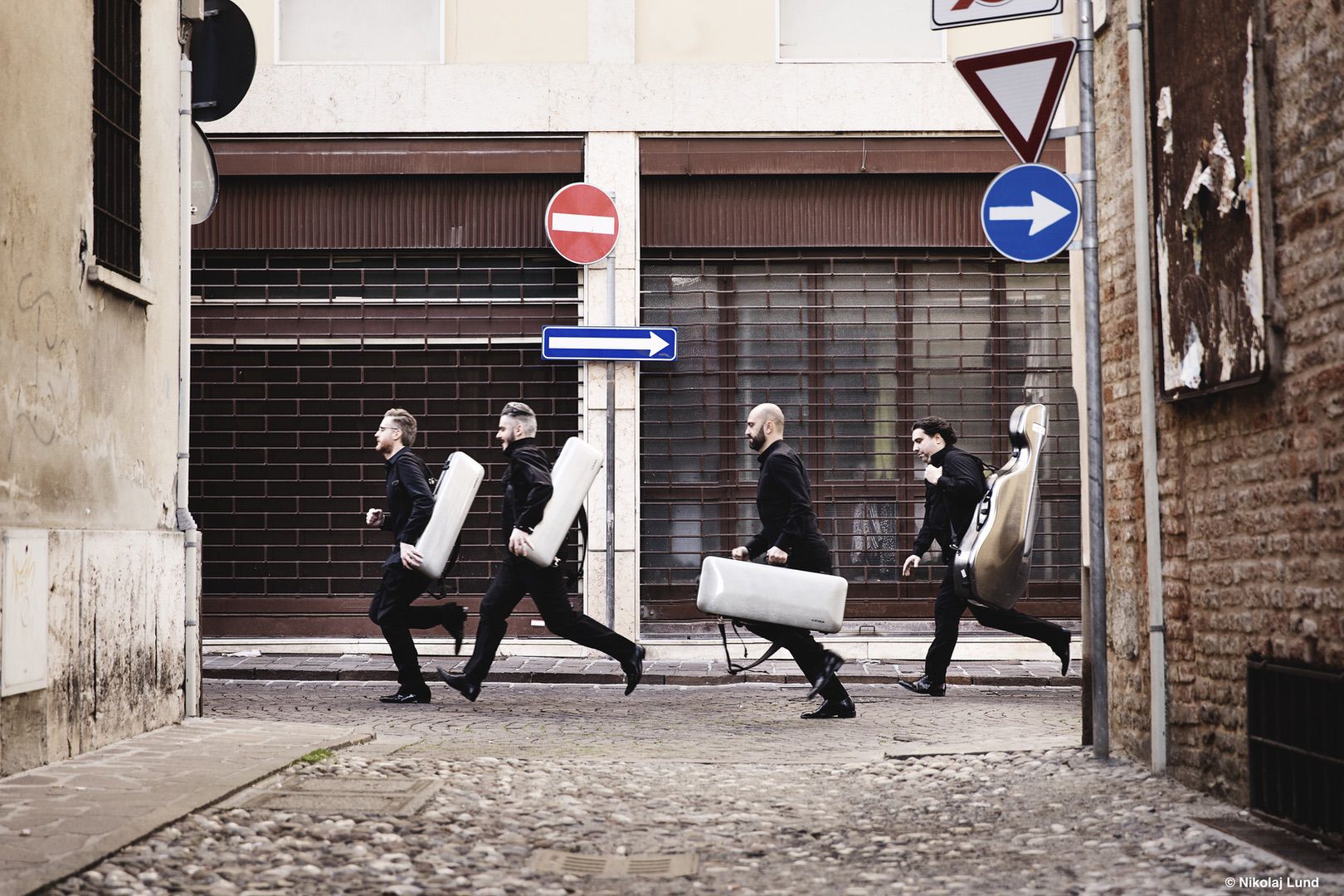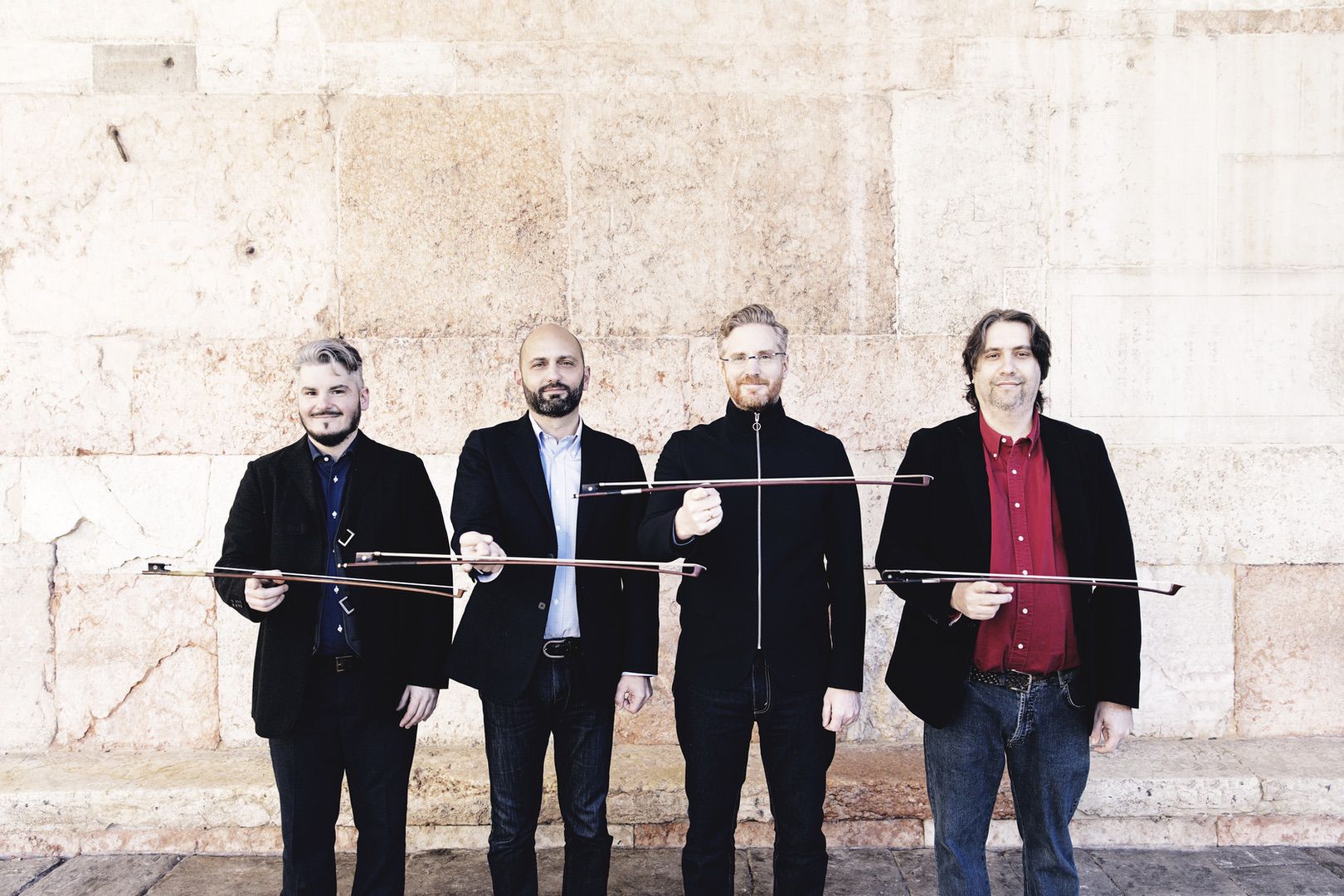 Since its formation in 2000, the Quartetto di Cremona has established a reputation as one of the most exciting chamber ensembles on the international stage. Regularly invited to perform in major music festivals in Europe, North and South America and Asia, they garner universal acclaim for their high level of interpretive artistry. In 2020 the ensemble celebrated its first twenty years of career with distinguished concerts and recording projects, including a tour featuring Bach's "The Art of the Fugue," new CD releases, and music expressly composed for the quartet. 21/22 season's highlights include concerts in Milan, Rome, Madrid, Linz, Kuhmo and New York's Lincoln Center debut, followed by the Carnegie Hall debut in October 2023. Further 22/23 engagements include concerts in Holland, Belgium, Austria, India, Scadinavia and the Italian major istitutions.
Principali progetti – Main projects:

– Bach, L'Arte della Fuga/ The Art of the Fugue
L'esecuzione prevede l'utilizzo di ben sei strumenti: per mantenersi fedeli alla linea delle voci previste in partitura e non specificate da Bach, in alcuni contrappunti vengono introdotte un'ulteriore viola e una viola tenore.

– Late Quartets
Beethoven, Grande Fuga Op.133
Borodin, Quartetto n.2
Dvorak, Quartetto Op.96 "Americano"
Janáček, Quartetto n.2 "Lettere intime"
Mendelssohn, Quartetto Op.80
Shostakovich, Quartetto n.13

– Italian Postcards
Wolf, Italienische Serenade
Mozart, Quartetto n. 1 K80 "Lodi"
Borenstein, Cieli D'Italia
Čajkovskij, Sestetto "Souvenir De Florence"
oppure
Verdi, Quartetto in mi minore

– Quartetto Di Cremona & Pablo Barragan
Mozart, Quintetto per clarinetto e archi
Golijov, Dreams and prayers of Isaac the blind (quintetto)

– Sestetti
Schönberg, Verklärte Nacht
Čajkovskij, Souvenir de Florance

– Il Secolo breve
Webern, Langsamer satz
Prokofiev, Quartetto n. 1 in si minore
oppure
Ravel, Quartetto in fa maggiore
Schönberg, Quartetto n. 1 in re minore oppure
Respighi, Quartetto in re maggiore

– L'età cameristica di Shubert
Concerto 1
Quartetto in la minore D.804 "Rosamunde"
Quartetto in sol maggiore D.887
Concerto 2
Quartetto "Der Tod Und Das Mädchen"
Quintetto per archi in do maggiore con Eckart Runge
Sito: https://www.quartettodicremona.com
YouTube: https://www.youtube.com/user/ILQuartettodiCremona